Rustic Log Siding Story
In the early days of Hollywood, a lot of Western towns had to be built. Hand hewed log siding was distressed purposely to simulate aged square log buildings such as; Cabins, General Stores, Saloons and Jails. Western sets were in high demand. Everything had to look authentically genuine!

As a graphic artist and set creator involved in theme parks, TV and movie studios, I was fortunate enough to have worked in that field, learning, painting and building sets alongside many talented artists, set designers and magic movie makers! Aging sets, buildings and props was my passion.
My company at the time was called Excitement FX Images. Some of that work is displayed here at GUNST GRAPHICS.

After an early retirement from southern California, my wife Chris and I purchased a beautiful piece of land enclosed with aspens at 10,500' outside Breckenridge, Colorado. Our goal was to build a rustic cabin home with square logs. But, after a few heated words with the contractor our passions were realized. We refused his offer to sell us costly logs from an old Historical site.
It's heart breaking to watch our American heritage being dismantled piece by piece to be installed into estates, never to be seen by the public or future generations again. If it continues we will only have photographs to visit.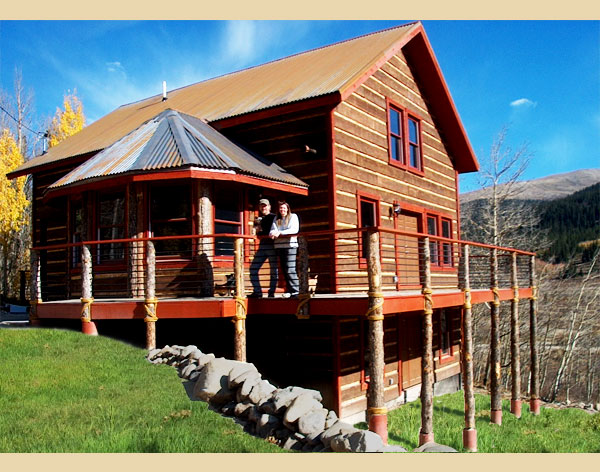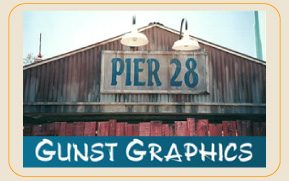 With winter approaching fast and temperatures dropping, we decided to
use my past experience and create our
own hand-hewn log siding. We used heavier, stronger materials than used on the sets
and pre age-stained as we went, one board
at a time. We soon had our beautiful cabin with its authentic frontier look, completed. Within a few short days, we were receiving incredible feedback and numerous inquiries about our rustic siding.

We have since relocated to NW Washington where the BIG trees grow and that my friends, is how Pioneer Log Siding was born.

Richard Gunst
Craftsman