Pioneer Log Siding Samples
Pioneer Log Siding is custom handcrafted in the true Frontier tradition to simulate historic square logs when installed. Unlike our competition, we DO NOT factory fabricate our siding with milling machines. Each piece of wood is uniquely different from the next.
No two boards will ever look alike. What you see on the here is what we provide.
Pioneer Log Siding Examples
Notice how differently these 3 boards appear and yet they've all been crafted from the same Doug Fir, Kiln Dry Wood, then Age-Stain treated in the same Charwood tone. Of the 6 Aged-Stained tones available, Charwood is our most popular for its historic appearance over time.
A few words about shrinkage Moisture and Shrinkage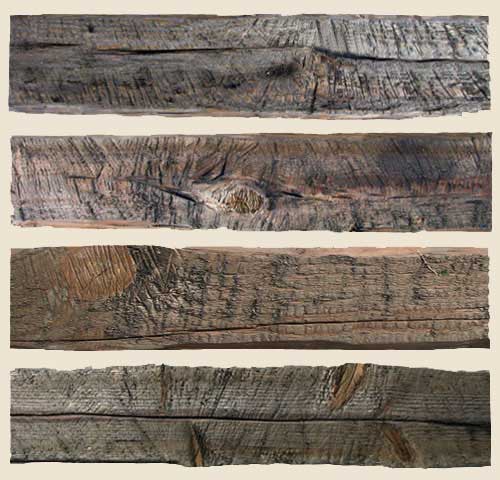 Pioneer Log Siding ( 2 ft. Samples ) are created upon on request.


We do not charge to create samples but we do ask for shipping.
Shipping cost for 2 Pioneer Log Siding samples (11.25"x 24") is $28.

My objective is to craft every piece of pioneer log siding differently, in order to create
the true and natural historic look of the old frontier.